Energy Management Advanced Analytics
i-EM is an independent global company, leader for Energy Management. i-EM team works to make the energy ecosystem more predictable and manageable, exploiting a deep  knowledge  of  satellite  data  combined  to  data fusion and cutting-edge Big Data analytics technologies.
Solutions powered by Advanced Big Data analytics for intelligent  energy  ecosystems  management,  via optimized decision-making process.

Smart grid management, renewable energy assets (solar, wind, hydro) management and O&M digital support, energy  forecasting,  energy  trading  and  e-mobility management.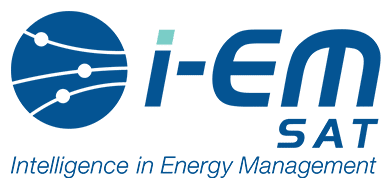 Satellite-based Knowledge
i-EM SAT is i-EM's UK branch and applies satellite data fusion and big data analytics innovations to the energy sector.
If you want get in touch with us, ask for any information or get further details about Flyby Group and its Companies, just write to us.